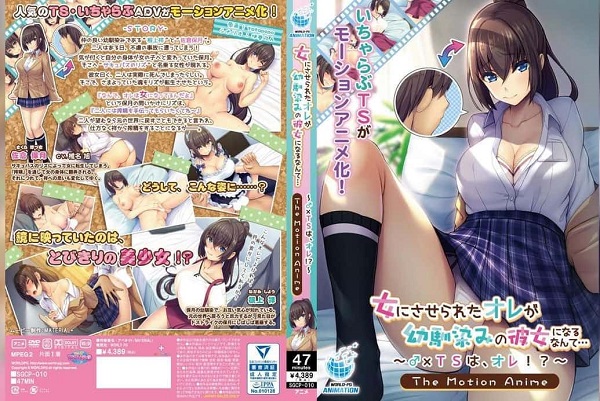 Onna ni Saserareta Ore ga Osananajimi no Kanojo… [3D][Descarga] Online
El protagonista de la historia Sho Negami se lo está pasando en grande con su novia Sakura Hozuki. Por una terrible coincidencia, tienen un accidente y Syo se despierta en el cuerpo de una niña. La súcubo Lisa aparece de alguna parte y cuenta una historia increíble sobre la vida y la muerte del héroe. Para volver a su forma original, Sho debe recolectar suficiente esperma.
Información:
Título: Onna ni Saserareta Ore ga Osananajimi no Kanojo ni Naru nante…~♂ ×TS wa, Ore!?~ The Motion Anime
Título en japonés: 女にさせられたオレが幼馴染みの彼女になるなんて…~♂×TSは、オレ!?~ The Motion Anime
Estudio: WorldPG
Estreno: 2022
Géneros: Pechos grandes, Blowjob, Succubo, Preñada
Censura: Sí
Formato: mp4
Peso: 329 mbs
Calidad: Excelente
Uploader: Bunnygirl
Contraseña: colitahentai
¡Descarga Sin Publicidad!
What's it?
It's simple, here the donors have exclusive access to the download links bypassing shorteners and advertising.
¿Qué es esto?
Es simple, aquí los donadores tienen acceso exclusivo a los links de descarga sin pasar por los acortadores ni ningún tipo de publicidad.
More Info / Más Información
Enlaces con Publicidad: