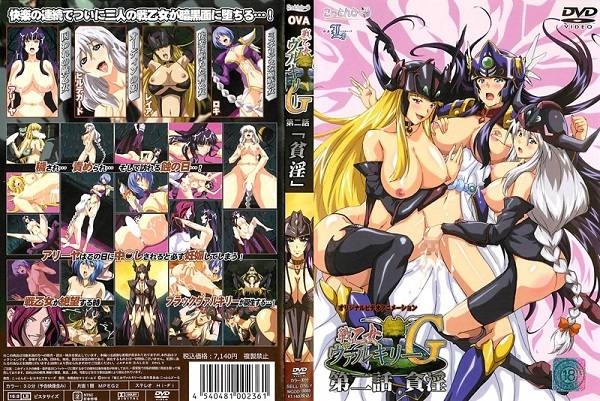 Ikusa Otome Valkyrie G [02/02][Subtitulado en Español][Mega] Online

Secuela de Ikusa Otome Valkyrie 2. Continúan las perversiones del Señor Demonio Duke sobre las Doncellas Guerreras Valquirias, sin embargo esta vez con la ayuda de una nueva aliada, Fafnir. Poco a poco Duke va corrompiendo más y más a cada una de las doncellas, sin embargo, pronto Duke deberá afrontar una difícil situación.
La saga va en este orden:
Información:
Título: Ikusa Otome Valkyrie G
Título en japonés: 戦乙女ヴァルキリーG
Estreno: 20 de julio de 2012 a 24 de agosto de 2012
Estudio: T-Rex, Cotton Doll
Categoría: OVA
Géneros: Sexo, Bakunyuu, Bondage, Humillación, Orgía, Rape, Sumisión, Tentáculos,   Hentai
Idioma: Japonés
Subtítulos: En español
Capítulos: 2
Censura: Sí
Formato: mp4
Peso: 59 Mb
Calidad: Excelente
Uploader: Bunnygirl
Contraseña: colitahentai
¡Descarga Sin Publicidad!
What's it?
It's simple, here the donors have exclusive access to the download links bypassing shorteners and advertising.
¿Qué es esto?
Es simple, aquí los donadores tienen acceso exclusivo a los links de descarga sin pasar por los acortadores ni ningún tipo de publicidad.
More Info / Más Información
Enlaces Online y de Descarga:
Uploaded:     Capítulo 01   Capítulo 02
Userscloud:  Capítulo 01   Capítulo 02
XFiles:             Capítulo 01   Capítulo 02
Mega:              Capítulo 01   Capítulo 02
Online:             Capítulo 01   Capítulo 02