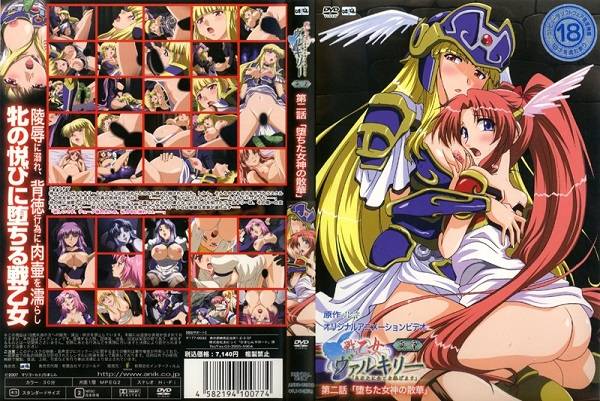 Ikusa Otome Valkyrie Shinshou [02/02][Subtitulado en Español][Mega] Online

La repentina invasión de los esbirros del rey demonio a la tierra de Midgard acabó con la paz que allí reinaba. Ahora, las guerreras Valkyrie se ven sometidas a tener sexo sin descanso con los esbirros, a causa de ciertos insectos que despiertan en ellas un deseo sexual incontrolable.
La saga va en este orden:
Información:
Título: Ikusa Otome Valkyrie Shinshou
Título en japonés: 戦乙女ヴァルキリー 真章
Estreno: 24 de febrero de 2006 al 25 de mayo de 2007
Estudio: Himajin Planning
Categoría: OVA
Géneros: Sexo, Bakunyuu, Bondage, Humillación, Orgía, Rape, Sumisión, Tentáculos,   Hentai
Idioma: Japonés
Subtítulos: En español
Capítulos: 2
Censura: Sí
Formato: mp4
Peso: 98-59 Mb
Calidad: Excelente
Uploader: Bunnygirl
Contraseña: colitahentai
¡Descarga Sin Publicidad!
What's it?
It's simple, here the donors have exclusive access to the download links bypassing shorteners and advertising.
¿Qué es esto?
Es simple, aquí los donadores tienen acceso exclusivo a los links de descarga sin pasar por los acortadores ni ningún tipo de publicidad.
More Info / Más Información
Enlaces Online y de Descarga:
Uploaded:     Capítulo 01   Capítulo 02
Userscloud:  Capítulo 01   Capítulo 02
XFiles:             Capítulo 01   Capítulo 02
Mega:              Capítulo 01   Capítulo 02
Online:             Capítulo 01   Capítulo 02